Host your best party ever
Have an idea for a cool party? Let get a conversation started. We've been told that Bit Bar parties are the best parties.
Please complete this form to get started: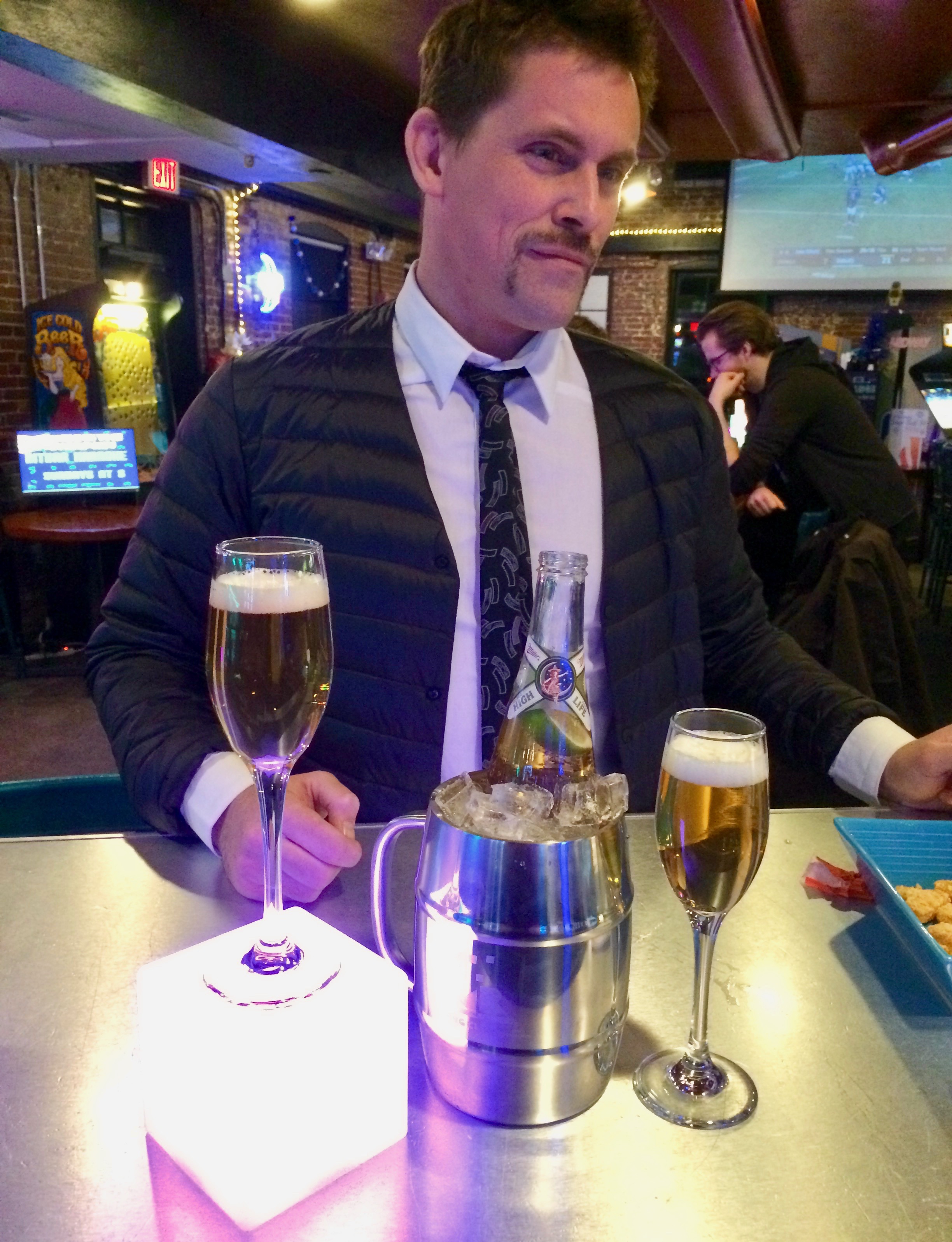 Can I reserve space for my party?
On busy Friday and Saturday nights, we generally advise groups of less than 20 people to arrive early and we can seat you at our large communal tables as guests arrive and space becomes available. For groups of 20+ people we can reserve standing room space in a section of the restaurant and provide finger food and game tokens for the group. For groups of 60+ people we start looking at options for shutting down the restaurant to the public for private party so that your group can spread it's wings and be as boisterous as they need to be. Our capacity is limited to 106 inside and 60 on the patio.
What food options are available for my party?
For groups less than 20, food can be ordered off of the standard menu. Finger food appetizer platters are available for groups 20+. Full Buffet dinners are available for private parties or groups 20+ at off peak times.
How does the bar work for my party?
However you would like it to! We can do an open bar, drink tickets, dollar limit, or individual tabs. Our talented bartenders can even come up with some specialty cocktails just for your party, if you so desire.
It isn't a party without games!
Don't worry, group rates for game token are available.
Can I bring a cake, please?
Since you asked so nicely, yes! However, please also bring paper plates, candles, a serving utensil, or whatever else you might need. Please no other outside food.
Can I host my child's birthday party at Bit Bar?
While Bit Bar is a space that was primarily designed for adults, we do host children's parties durning the day. (Bit Bar is always 21+ after 8pm.) Please have a reasonable ratio of adults to children. We ask that the lil' party goers keep the din to a dull roar, don't abuse the games, and NO RUNNING IN THE HALLWAY!